Chambre séparée

Kitchen & Bar Van Rijn offers it's guests sufficient space both indoor and outdoor and features a 'chambre séparée'. This space is semi-private, and gives views across the hall and the Rembrandtplein. Ideally suited for business meetings, private dinners, large groups etc.
Meeting / Groups / Private dinner
Do you want to dine at Van Rijn with a large group? Do you want to organize a meeting or give a product presentation? Perhaps you have certain specific needs like a private dinner in Amsterdam? Kitchen & Bar Van Rijn is your best option. Up to seventy guests can be seated.
Wilt u bij ons dineren met een grotere groep, een meeting of een productpresentatie organiseren of heeft u specifieke wensen? Of wilt u een private dinner in Amsterdam organiseren, dan is Van Rijn uw beste optie. Tot maar liefst zeventig gasten kunnen aan tafel plaatsnemen.
Van Rijn also can mean a lot in the culinary field for the business market. A company reception with its own bar, a buffet dinner or a nice space for a wine tasting.
We like to share our experience with you and make a proposal that meets your needs. Do you want more information? Please contact us at 020-4500555 or send an email to
reserveringen@vanrijnamsterdam.nl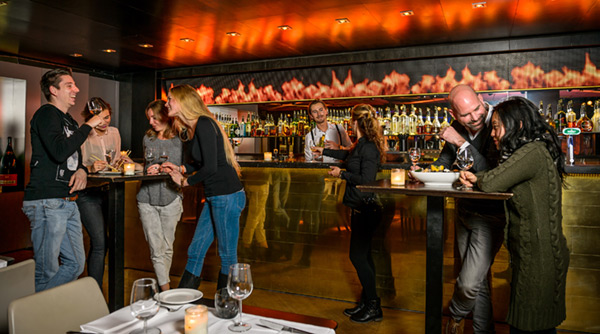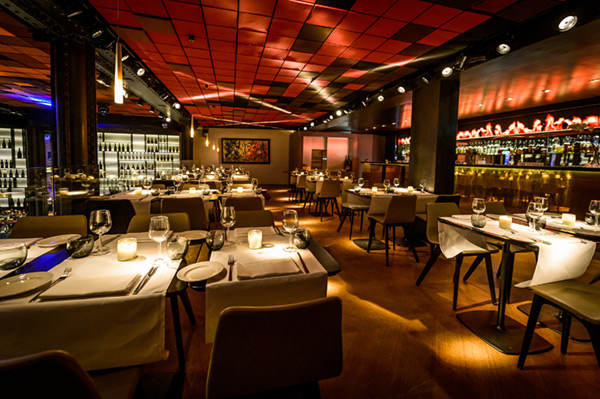 Royal Room
The Royal Room is located in the centre of Amsterdam directly next to Café de Kroon and also on the 2nd floor of our building, overviewing the Rembrandtplein. The Royal Room can be rented for private dining, standing receptions with buffet or walking dinner, private parties, wedding parties, seminars, product presentation, meetings etc.
The maximum capacity for seated dinner is 100 persons and for a standing reception 250 persons. We offer the location including serving personnel and facilities as dining tables, dining chairs, cutlery, tableware, cleaning costs, energy costs, light and sound installation (including a a DJ booth with DJM800 mixer and 2 x CDJ2000 CD player).
We offer meetings arrangement from 10 persons till 100 persons in a total package with seats, tables, beamer, screen, microphone, stage, coffee, tea and if wanted breakfast, lunch and dinner.
For information please mail to
royalroom@dekroon.nl
and let us know with how many persons you are, what you want to do, on which date and what would be the starting time and the end time.